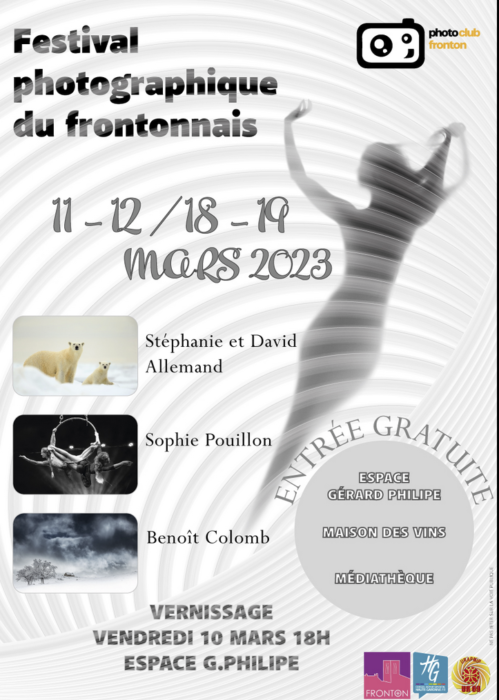 Very happy to be guests of honor at the 14th Edition of the Frontonnais Photographic Festival, during the two weekends of March 10 to 12 and March 18 to 19, 2023 .
We will present to you our new book "Chemins du nord" as well as its photos exhibition at the Gérard Philippe room.
A vernissage will take place on Friday March 10 at 6 p.m. at the Espace Gérard Philippe. Opening hours: WE from 10 a.m. to 6 p.m.
We are expecting many of you there to sign our book for you as well as throughout the festival!