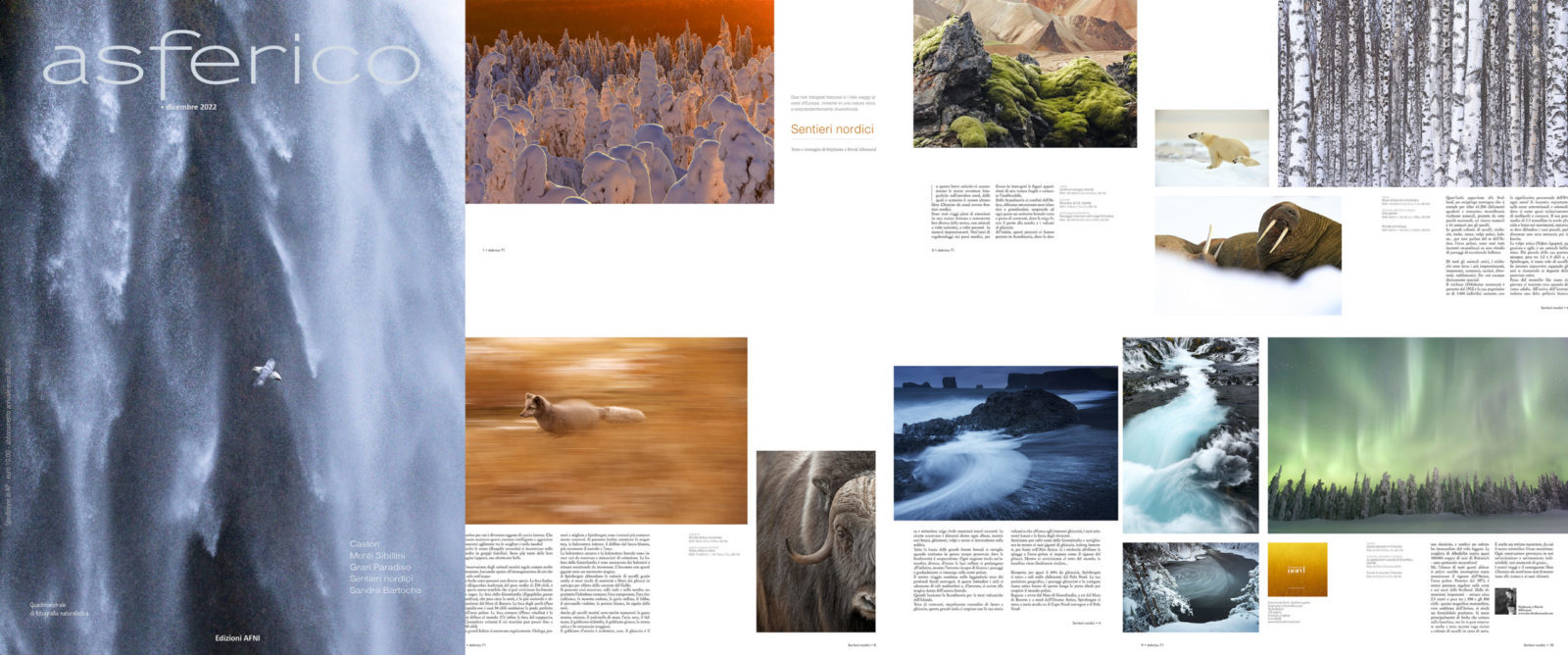 A new 10 -pages portfolio to appear in the magnificent Italian magazine Asferico, on our last book "Northern paths". For the occasion, we make the cover of magazine n ° 72 with a Fulmar Boréal in flight in Iceland.
In this issue of February, you will discover some of our Images of the North, an overview of our new book.
20 years of photographic travel in the northern hemisphere.
A beautiful book available on our online store, as well as on many festivals!