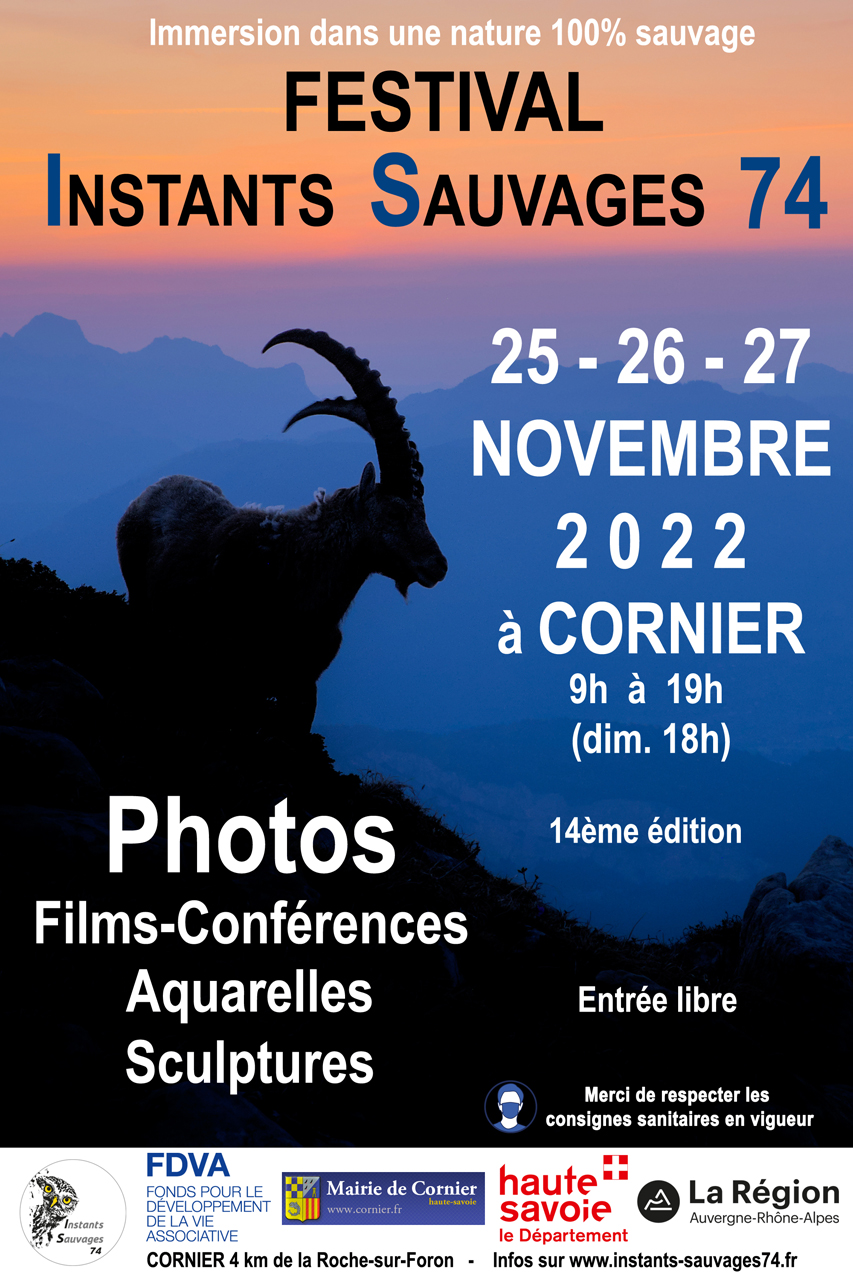 For the 14th edition of the Festival Instants Sauvages74, we will present our new book "Northern paths" that we can dedicate you as well as its photos exhibition.
We will be there from Friday 25 to Sunday 27 November, open to all audiences.
Free entry during the 3 days, from 9 a.m. to 7 p.m. without interruption.
20 exhibitions with more than 250 photos showing "Lady Nature" in what is more beautiful.
Watercolors and sculptures harmoniously associate with the photos.
We are waiting for you there!