Stéphanie & David Allemand
David grew up in Provence and spent a part of his childhood in Verdon. From the earliest age, he fell in love with nature and being in the wild. He later developed a passion for photography and, in 2003, dedicated himself to it completely. His camera became his best tool to capture the magic of nature.
Borned in Arcachon, Stéphanie spent her youth between countryside and seaside. Her attraction to the outside world made her become stewardess during many years, a camera always in her luggages!
Their passes naturally cross, and they share their love of nature and pictures.
David's photos are awarded in numerous international competitions, whereas Stéphanie dedicates herself more to writing, to tell their photographic adventures.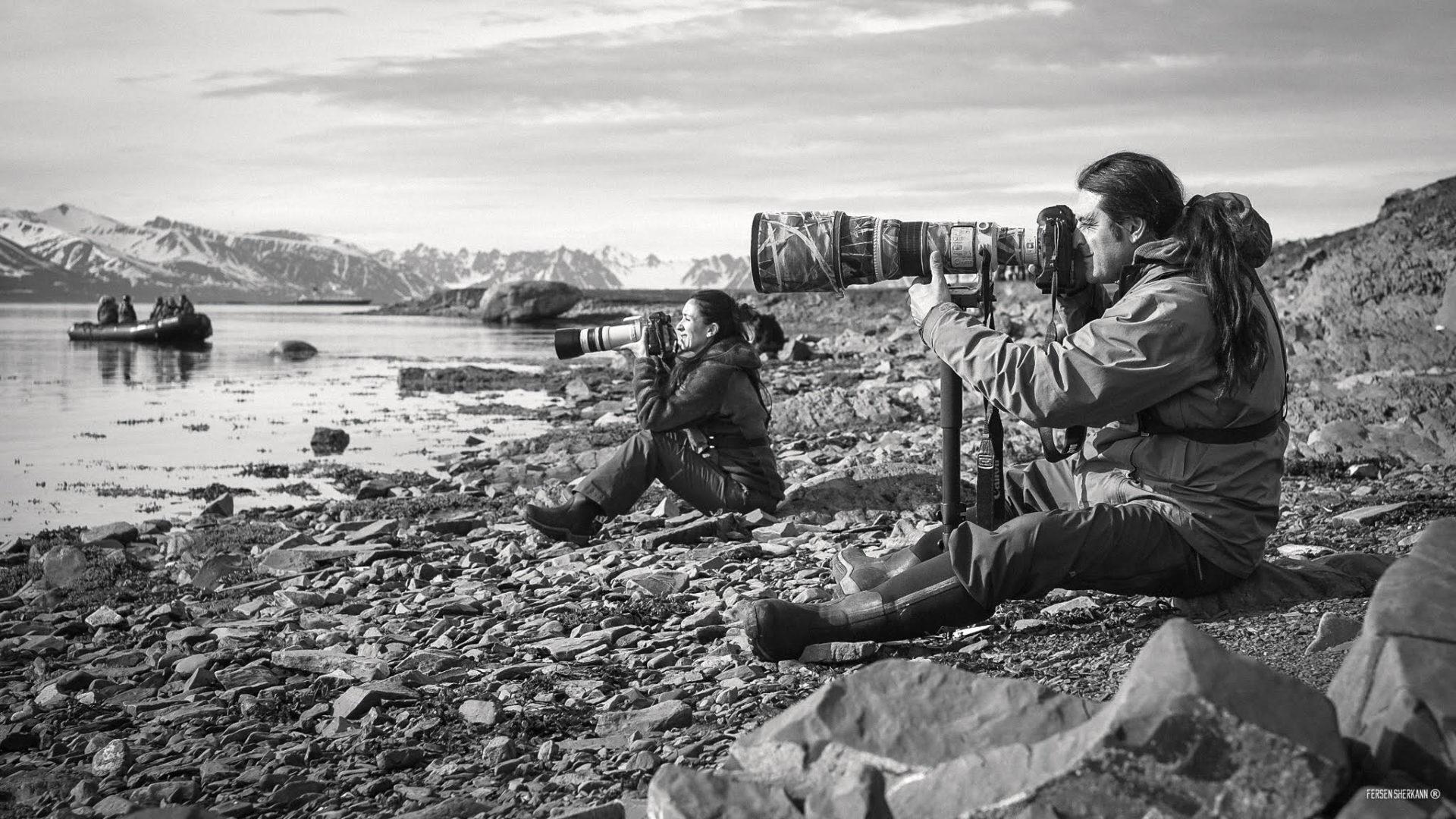 From distant breakaways to closer immersion in nature, they realize reports for the international press.
In 2013, they publish the book "Verdon, other faces", a book gathering many years of discoveries crossing the Verdon territory.
2017 is the culmination of a long-term project, more than ten years to seal their encounters with the thirteen species of owls of Europe in a beautiful book. "Owls" unveils the hidden and mysterious world of these charismatic nocturnal birds that have fascinated them so much…a first in Europe.
Both are supported in their projects by different partners such as Canon France, Patagonia, Manfrotto, Gitzo or Tragopan.
Photographer guides in France, in Europe, in Arctic and in Africa,they organize workshops where they learn photography of nature.
As lecturers, they animate many naturalist and artistic events.
They have travelled around many countries, but remain particularly sensitive to the soft and fairy lights of the Nordic lands.
By showing their photographic work and the beauty of nature, they hope to sensitize the public to the protection of our planet.