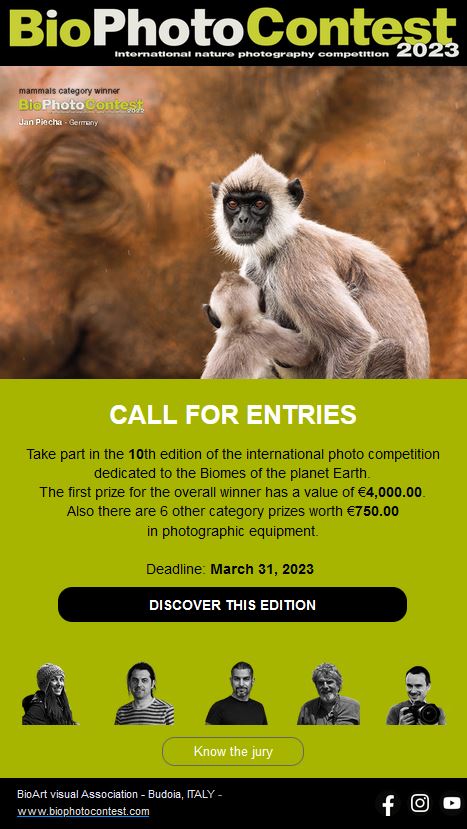 We are very honored to be part of the jury members of the International Photo Contest at Biophotocontest 2023 in Italy. Take part in the 10th edition of the photo contest dedicated to the planet's biomes.
The wonderful view of the natural ecosystems of the entire planet condensed in the best pictures of professional photographers and advanced photo amateurs . An international photographic competition, organized by the BioArt visual association, different, unique, which wants to make known and safeguard the great beauty of Biomes through some chapters that describe landscapes, animals, plants, insects, colors and shapes seen and told with an eye and particular sensitivities.
Deadline for participation is March 31, 2023!