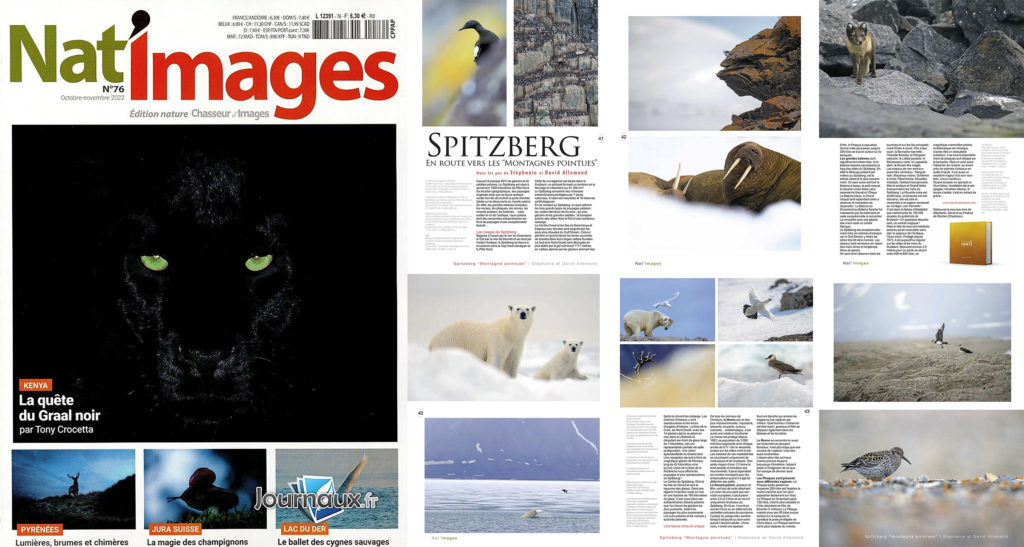 On the occasion of the Fetival of Montier-en-Der which is celebrating its 25th anniversary, Nat'Images N° 76 makes us the honor of publishing a 6-pages report on Spitsbergen and the fauna that can be encountered in these arctic regions.
The opportunity to present to you again our new book "Northern paths", which we will also exhibit in Montier en Der from November 17 to 20, 2022 at the Chapiteau.
Thank you very much to the editorial staff and especially to Stéphane Hette for this beautiful report!
"Spitzberg, on the way to the pointed mountains"… "In the footsteps of Stéphanie and David Allemand…"