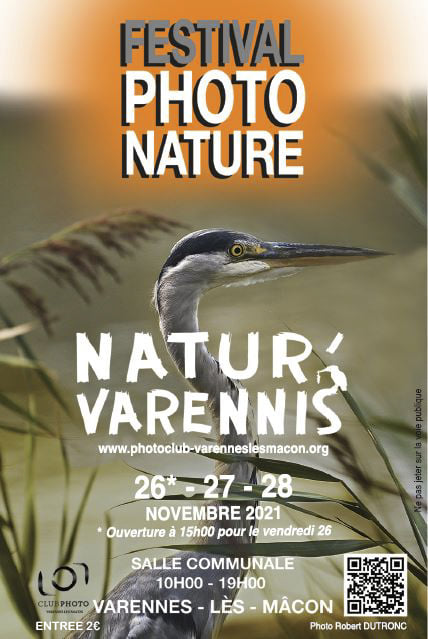 Come and meet at the Natur'varennis Festival from Friday, November 26 to Sunday, November 28 in Varennes the Mâcon.
We will keep a conference on Saturday, November 27 presenting you our photographic work on the owls and owls of Europe.
We will be happy to welcome you during these three days and to dedicate our Owls book on the nocturnal of Europe as well as to present our photos photos in France and abroad.