"STORIES FROM THE GORGES DU VERDON – EPISODE 1
Vultures Over The Verdon – Part 1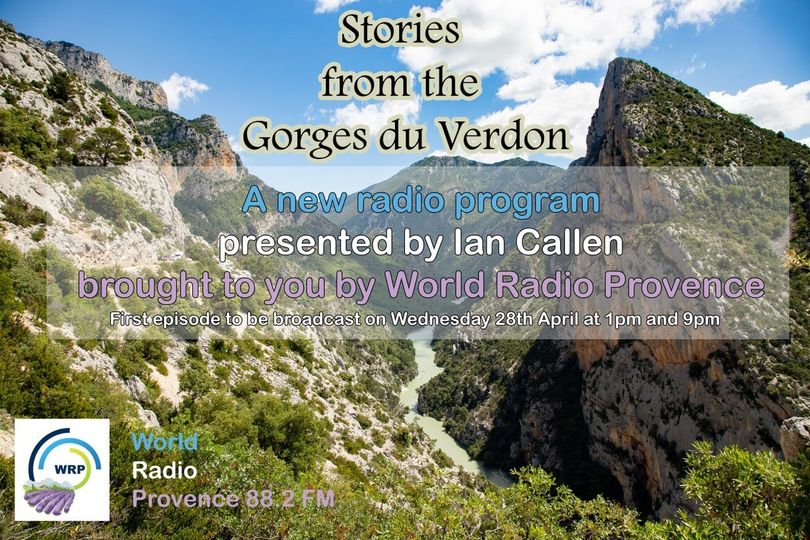 Broadcast from Manosque today on 88.2FM on World Radio Provence at 1pm and 9pm.
In the first show of this two part episode, presenter Ian Callen, goes into the heart of the gorges du Verdon to find out about the Verdon's iconic bird, the Griffon Vulture. Ian talks to local wildlife enthusiasts, Pascal and Delphine Ihler, young photographer Jasmine and then he travels to speak with acclaimed wildlife photographers and authors Stephanie and
David Allemand – Wildlife Photographer.
https://www.facebook.com/ian.callen.5
Thanks to Ian for inviting us on this first show, certainly the first of a long story!
To hear this first part, click on the link below:
Very good listening to everyone!