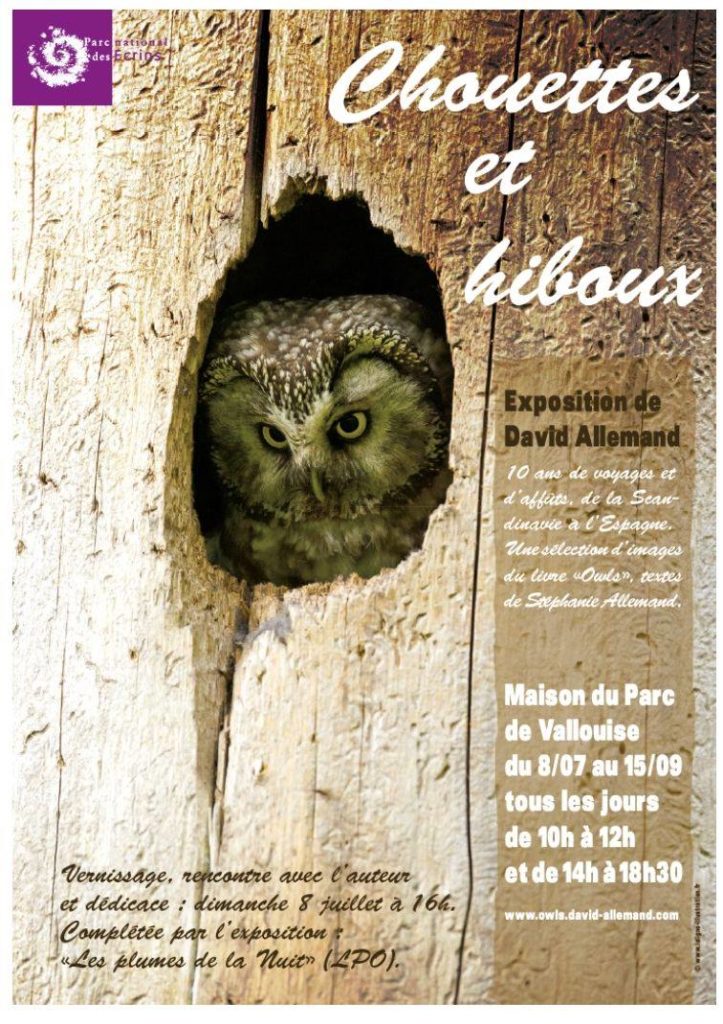 Photographic exhibition and presentation of the book "OWLS" of Stéphanie and David Allemand, from Sunday 8 of July to Friday 14 of September 2018, at the House of the Park of Vallouise. You will dicover the mysterious world of these marvellous night birds, a selection of the most beautiful images, result of more than 10 years of travels and patient hides, from Scandinavia to Spain.
Opening, meeting with the authors and signing session book on Sunday, July 8th at 16 PM.
This exceptional exhibition is completed by another, with educational content : "The feathers of the Night".