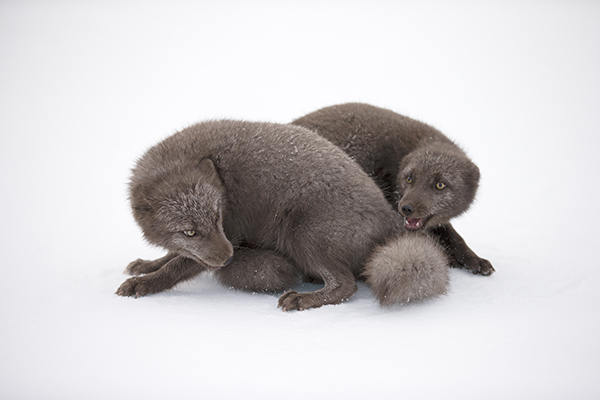 David has been awarded for the third consecutive year at the Russian International Global Arctic Awards 2015, specializing in photos of the Arctic world.
The photographer obtained the UPI medal with an image of two polar foxes which confront each other.
The competition received photographs from more than 30 countries around the world.