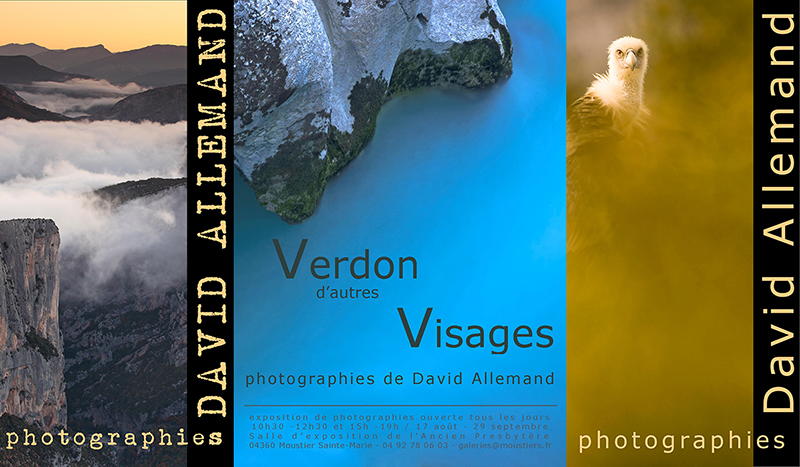 Our exhibition on the Verdon Gorges will be presented at Moustiers Sainte-Marie situated in the heart of the Regional Natural Parc of Verdon. Posters and kakemonos will explain our work in the territory. The exhibition will be on August 17 until September 29, 2014 in the old rectory transformed into an art gallery.
The opening celebration will be on August 30 in the presence of elected officials and the Regional Natural Park of Verdon.
Our book "Verdon, other faces" edited last October will be for sale and a new collection of high quality postcards edited by the town of Moustiers.
A presentation in big size will tell the story of the authors with the presentation of the exhibition.